| | | |
| --- | --- | --- |
| La Maison d'Angela | Angela's House | بيت أنجيلا |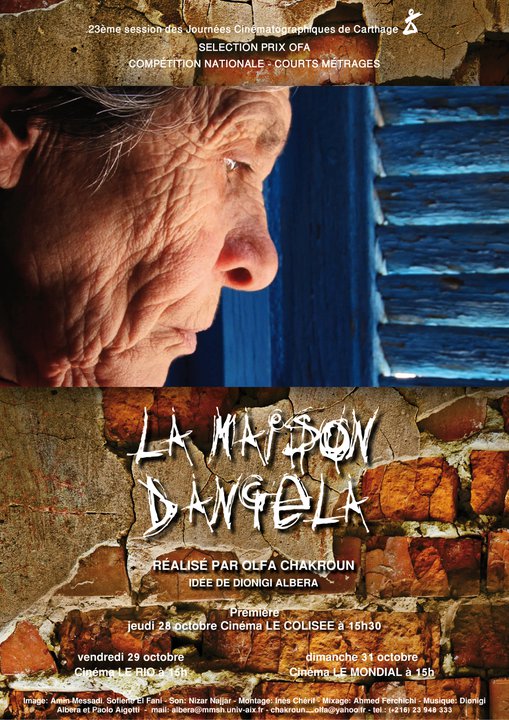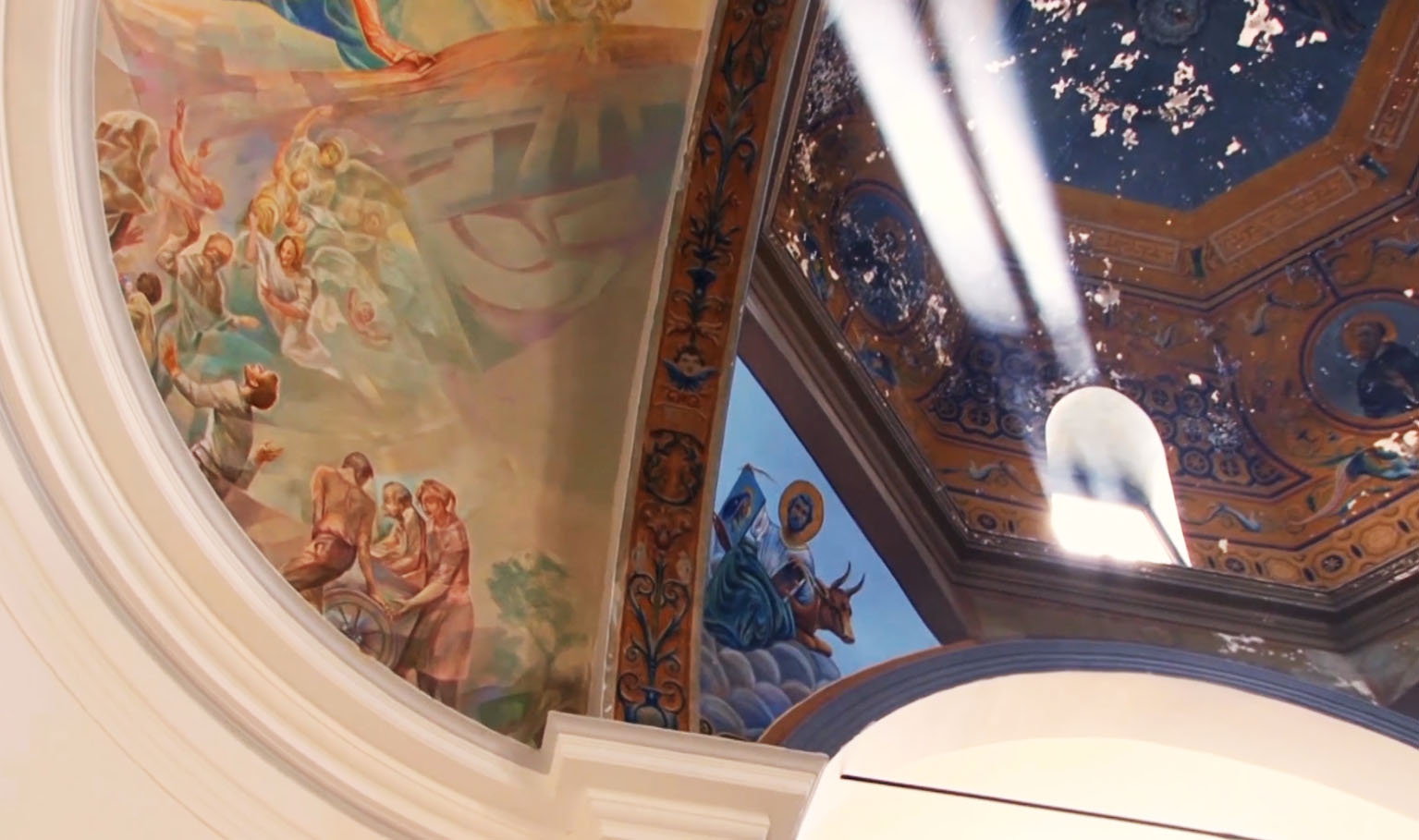 A 75 ans la vie d'Angela change: elle attend de quitter définitivement sa maison située à la Goulette. Sa déchirure se croise avec les souvenirs intenses et bigarrés de son ancien quartier. Aujourd'hui la Goulette se démolit au rythme des instants suspendus de l'attente.
تتغير حياة أنجيلا مع بلوغها الخامسة والسبعين: إنها تنتظر أن تغادر نهائيا منزلها الواقع بجهة حلق الوادي تمزقها يتقاطع مع الذكريات الشديدة الحية والملونة لحيها القديم.
At 75 years, Angela's life changes. She has to leave her house in La Goulette for good. Her departure brings back intense and colorful memories of her old neighborhood.
Un film Réalisé par Olfa Chakroun

Tue Oct 19 2010 00:00:00 GMT+0000 (Coordinated Universal Time)

1

rating : 4