| | | |
| --- | --- | --- |
| Linge sale | Dirty Linen | صابون نظيف |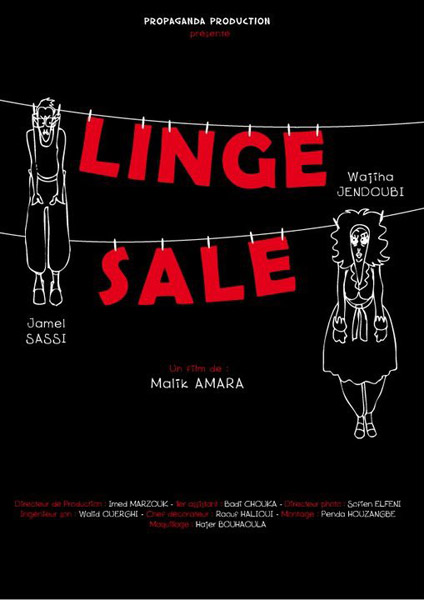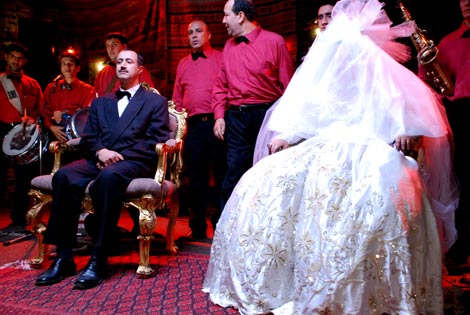 Si Radhi, un quinquagénaire, est marié à une monstrueuse mégère. Maltraité et soumis, il mène une vie résignée jusqu'au soir ou sa femme tombe accidentellement de 2ème étage de l'immeuble et se foule seulement un poignet. Désespéré par ce "miracle", Si Ridha va développer son instinct de survie! il décide de sortir de sa cage et de tendre à sa femme des pièges domestiques. Des pièges absurdes et bien maladroits pour cet homme en plein éveil. Si Ridha arrivera-t-il à ses fins? Réussira-t-il à réaliser ses rêves de liberté ?
سي راضي خميسيني متزوج من امرأة شرسة متوحشة متعرضا لسوء المعاملة ومستسلما لسلطة زوجته حتى ذلك اليوم الذي تسقط فيه دون قصدية من الطابق الثاني للعمارة وتصاب بالتواء في معصمها
Si Radhi, a man in his fifties, is married to a monstrous woman. Badly treated and submissive, he leads a resigned life, until the day his wife accidentally falls from the second floor, and only sprains an ankle. Despaired by this "miracle", Si Radhi is going to develop his instinct of survival! He decides to react and starts to set domestic traps. Will Si Radhi reach his goal? Will he manage to break free ?
Un film Réalisé par Malik Amara

Tue Oct 19 2010 00:00:00 GMT+0000 (Coordinated Universal Time)

1

rating : 5