| | | |
| --- | --- | --- |
| VISA (La dictée) | VISA (The dictation) | تأشيرة (الإملاء) |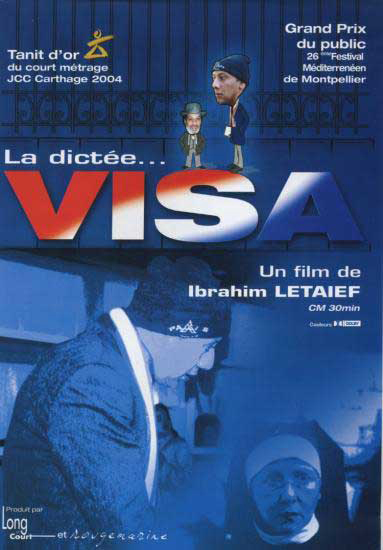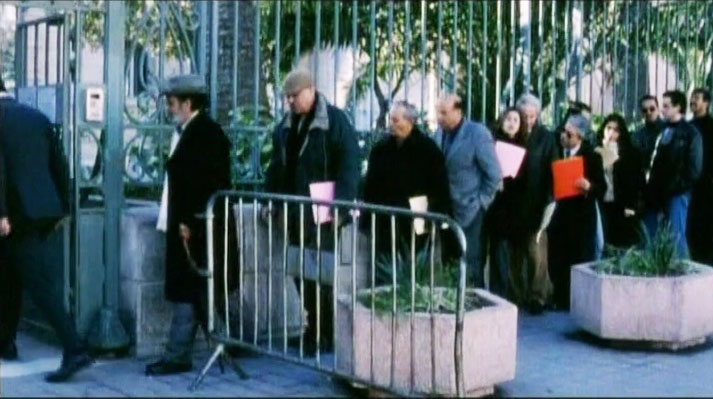 Les pays de l'espace Shengen décident encore d'une nouvelle loi relative à l'immigration. Il faut réussir la dictée pour pouvoir obtenir un visa d'entrée en Europe. Rachid, candidat à l'immigration doit subir ce test.
دول شنغن تقرر قانون الهجرة الجديد. يجب على كل من يريد الحصول على تأشيرة دخول إلى أوروبا إجتياز إمتحان إملاء. رشيد، المرشح للهجرة يجب أن يخضع لهذا الاختبار.
Shengen countries decide on a new immigration law. You have to pass the dictation before you can get an entry visa to Europe. Rachid, candidate for immigration must undergo this test.
Un film Réalisé par Brahim Letayef

Mon Jan 01 2001 00:00:00 GMT+0000 (Coordinated Universal Time)

1

rating :